Shopping Cart
Your Cart is Empty
There was an error with PayPal
Click here to try again
Thank you for your business!
You should be receiving an order confirmation from Paypal shortly.
Exit Shopping Cart
Forest Dog Rescue News & Updates
| | |
| --- | --- |
| Posted on August 8, 2014 at 3:47 PM | |
Hello everyone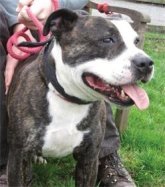 This month has been amazing for a couple of reasons, we have successfully re-homed 24 dogs; out of these lucky beauties were
Willow, Zeb, Rex and Tilly
. Each of these special four have been amongst the longest here and have their own short story to tell; we say short because most come with no previous history and those that do, usually have a sad tale to tell. For some in particular it's heartbreaking because their previous owners don't want to part with them but have no choice.
Zeb is such a happy lovable chappie and revels in the company of people; hence each time he was put back into his kennel he would call out almost constantly, he calls out no more: there is no need.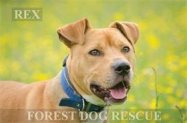 Rex
seems as though he has been here forever, he was only months old when he first arrived, excitable and very lively and when his family finally came along, you would have thought  they had known each other from day one, every dog re-homed is special but there are some even more special 
.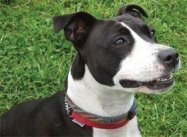 Then there was
Willow
, another soul who found being in kennels unbearable, she too cried out constantly. The amazing thing with Willow was when she first met her new family, straight away she was overjoyed and excitable, then a member of the same family approached her in a wheel chair, she went to him and gently laid her head on his lap! How wonderful is that, so much so she is going to be trained as an assistant dog to this gentleman.
Times like this are totally humbling and hopefully people will look on rescue dogs with more sincerity and realise they do have so much to offer, sometimes even more so if they have never known love and affection before.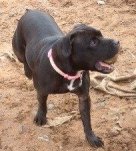 Tilly

was a girl who came to us absolutely petrified, tied to a post and just left there for anyone to take, such a terrifying thought, fortunately she was bought to us and with time and patience she started to trust again, she too is now in a loving family who will cherish her and finally give her the life she and many other truly deserve.  

                                                                 

Thank you to all who open their hearts to any animal in distress and for making that very important difference to their lives.




Moving on to FDR's half yearly magazine 'The Howler' went down really well and very welcome comments were voiced too, it was a great read and everyone who contributed towards it deserves a good pat on the back, including Veldonn Printers for all their kindness shown towards FDR, well done everyone and thank you.

All events during a sweltering July have proved very successful with plenty of fun along the way too, a big thank you to all who continue to support us to help those who can't help themselves J




A project we had in mind became reality when John Miller from Base Group Ltd  kindly donated a Portacabin completely free, to extend our tiny office!  Tony Smith from BlabyElectricals Ltd,Mark Garlick from  Syntec Systemsand David Field from JDF Associates Ltd all generously contributed along the way too.  We were completely speechless and that truly is saying something! Pictures to come later when we have all in place, (exciting isn't it!). We do consider FRD to be such a lucky Charity to have so much support out there and in payment, we will endeavour to continue our work to the very best of our ability and beyond, thank you all so much                     

That's it for now folk's , as usual if I've forgotten anything I promise to update you in the next Newsletter (which is more likely than not lol) -  til then keep well and stay safe, bye for now everyone. x

Categories: Newsletter

0

/