Shopping Cart
Your Cart is Empty
There was an error with PayPal
Click here to try again
Thank you for your business!
You should be receiving an order confirmation from Paypal shortly.
Exit Shopping Cart
Forest Dog Rescue News & Updates
| | |
| --- | --- |
| Posted on April 6, 2013 at 7:46 AM | |
March Newsletter!
Blimey, March has come and gone already and no one can believe we're heading for spring, it's still so cold! This hasn't stopped our wonderful volunteers though; they continue to come to help walk our boys and girls regardless, plus wash, clean and of course bring rays of sunshine with their wonderful warm smiles and words of encouragement, thank you one and all, you truly are amazing. x
We have a new member of Staff, welcome aboard Alan; we hope you will be very happy here with all at FDR...please meet Baggie! lol only kiddin, though I'm sure you'll soon become good friends as Baggie does seem to be adding more and more to his popularity list, bless him.
Now to catch up with those who have left and settled into their new forever families, to my knowledge (and I'm sure someone will correct me soon enough if I've got it wrong) 16 lucky lovelies have gathered their belongings and with an emotional goodbye, jumped into the waiting cars and barely looked back;  we wish all the following the happiness they so deserve; Benson, Bradley, Jake, baby Buster, Ronnie, Bruce, Lucy, Sasha, Blue, Dave, Peppa, Jasmine, Buddy, Hattie and 2 of our longest residents, Harley and Jessie Jay!!!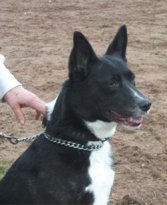 Jessie Jay went on a few days trail to see if she and the family cat would bond and her new family have said if all goes well, she won't be coming back; latest update is she is doing reeeeally well and no one has seen her sneaking back so fingers crossed Jesse, keep up the good work!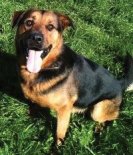 Harley won his new family over one day when he was out playing, its as simple as that! The lad has waited so long but it just goes to show, never give up because we won't, we know there is a home out there for almost everyone here and no matter how long it takes, we will find you.  
Be happy everyone! x
............................................
Fun from Karen Taylor
 Why do you never have a video camera when you need one??? Picture this, deep snow as far as you can see Tim running (or trying to!!!) chased by one very large playful BAGGIE! Both had fun, I had visions of Baggie jumping and landing on Tim's back and one very squashed Tim!!! Phew, both were ok, very cold and very worn out, lol. 

Fun days with lots lovely walkers, car wheels spinning in the snow or being dug out, everyone helping, wonderful team spirit. Nuggett came to visit and is doing GREAT yeah!!!!! Thank you Nugget's new owners and good boy Nugget ( he's found the log burner!!!!)
Thank you for deliveries of Chappie. Keeper came back today from his Op and has a suite of rooms in our recovery unit. Nice duvet with matching pillows and personal assistants. Needs quiet and rest and is doing well, oh,and mustn't forget he likes his tummy rubs(he's is looking forward to visit from his favourite nurse Lisa) xxx
Thank you Karen
.......................................
All but the essentials have come to a bit of stand still while the weather stays so bitterly cold, hopefully April will offer warmer days, flowers will bloom, work can continue and dogs and walkers can enjoy dry and warmer walks!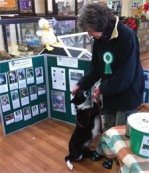 First 2 fundraising events for 2013 have gone really well, raising

£130.25

with a Tin shake at Pets at Home and

£560.30

with a very successful Bag pack at the Co-op in Stourport.

 

 

We and our precious 4 legged friends have such wonderful friends out there and we thank you all from the bottom of our hearts, long may it continue! 

 

 

Events for April are as follows;

 

 

 

12th/13th Friday/Saturday - Bag Pack, Asda Kidderminster

14th Sunday - Spring Sponsored Walk

20th Saturday - St Georges Day, Bewdley

 

 

 

Look forward to seeing you there! 

 

Well friends of FDR, time to close for this month

Thank you for taking the time to read our monthly updates 

We hope you enjoy reading them as much as we enjoy writing them

 Stay well, keep safe and see you all again soon, bye for now x

Categories: Newsletter

0

/