Shopping Cart
Your Cart is Empty
There was an error with PayPal
Click here to try again
Thank you for your business!
You should be receiving an order confirmation from Paypal shortly.
Exit Shopping Cart
Forest Dog Rescue News & Updates
| | |
| --- | --- |
| Posted on March 4, 2013 at 10:05 AM | |
FEBRUARY'S NEWSLETTER 2013!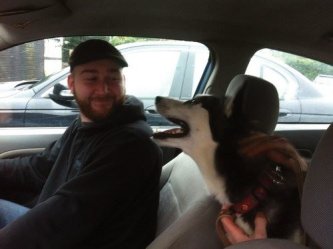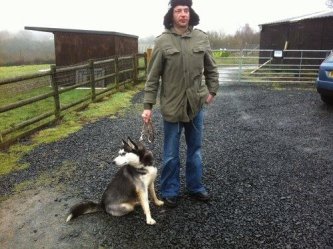 Hello everyone - It may have been a miserable muddy month but we've had lots of rays of sunshine with our super dogs and walkers. Bella left after several photo shoots in which she posed like a true prima donna. Good luck girlie we know you will
be spoiled rotten. What we particularly liked about Bella going, was the look back
over the fields as if wishing all her friends good luck, while they patiently wait for their forever families to find them too. Devlin, Billy, Mickey, Harvey, Lassie,Sally, Minx, and Leo have all found their forever homes too!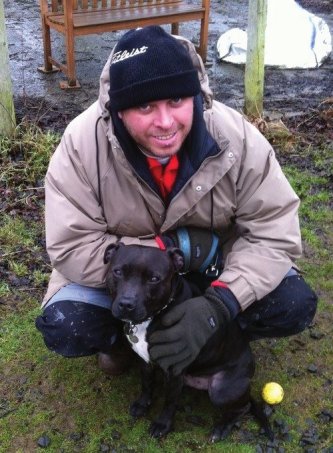 Then it was Ty's turn, he went for his cat test, plus  his home check where he wasted no time at all making himself quite at home on the sofa. He soon followed up with a wonderful day in the forest, plus some time at home with Laura and family, then went to stay for a week over half term holidays and never looked back!  But while he was waiting for all that to happen, he requested a TV for his kennel and thought a small sofa wouldn't go amiss too!  Green Gap Hotel will need to upgrade!!!!! Haich has pulled some faces, he truly hates the rain and would like an ensuite added onto his kennel to save getting wet...think Alison is going to be busy! Drying the dogs has been fun, some love being rubbed down, others think it's a cue for a wrestling match or tug of war and there are the certain few; i.e. Baggy and Shep being 2 of them, look as if to say; " I dare you!" Hmm!!!! Someday maybe but not just yet hey guys! lol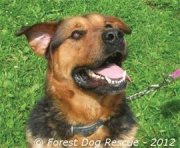 The footballs have caused a riot in the play-area this month (in a good way) One day Big Harley got a whiff of his evening dinner and was so excited playing, he didn't know what to do for the best! He wasn't about to let the ball go, so Karen had to squeeze the lead over the football and his head (not easy) and gallop back for dinner!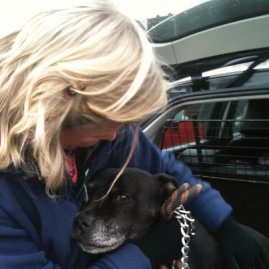 We had a visit from one of our great lads from the past, Bud (formerly Silas!) he popped into say hello while his mum walked some of FDR's boys and girls, it was great to see him, and his mum of course! lol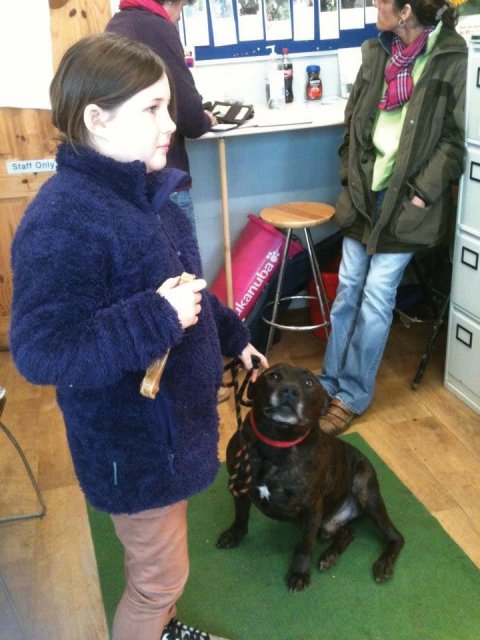 And finally FDR's oldboy Tyler has been re-homed! His new family instantly fell in love with him and that completed the month for us, not many older dogs get to find their final forever home but this fella did and FDR couldn't be happier, he amongst others have been champions to look after and they have so been patient, we could learn so much if only we took the time.

 

For everyone who managed to stay upright and help to walk our dogs this month, a big thank you. We are all dreaming of hot dry days which we hope are not too far away now; failing that we need a carpenter to build us an ark and quick!

 

       See you all again next month with more great updates, until then take care and keep safe x

 

Contributions  by

 

Karen Taylor – Emma Astley – Anne Jenkins                                                

Categories: Newsletter

0

/