Shopping Cart
Your Cart is Empty
There was an error with PayPal
Click here to try again
Thank you for your business!
You should be receiving an order confirmation from Paypal shortly.
Exit Shopping Cart
Forest Dog Rescue News & Updates
January's Newsletter 2013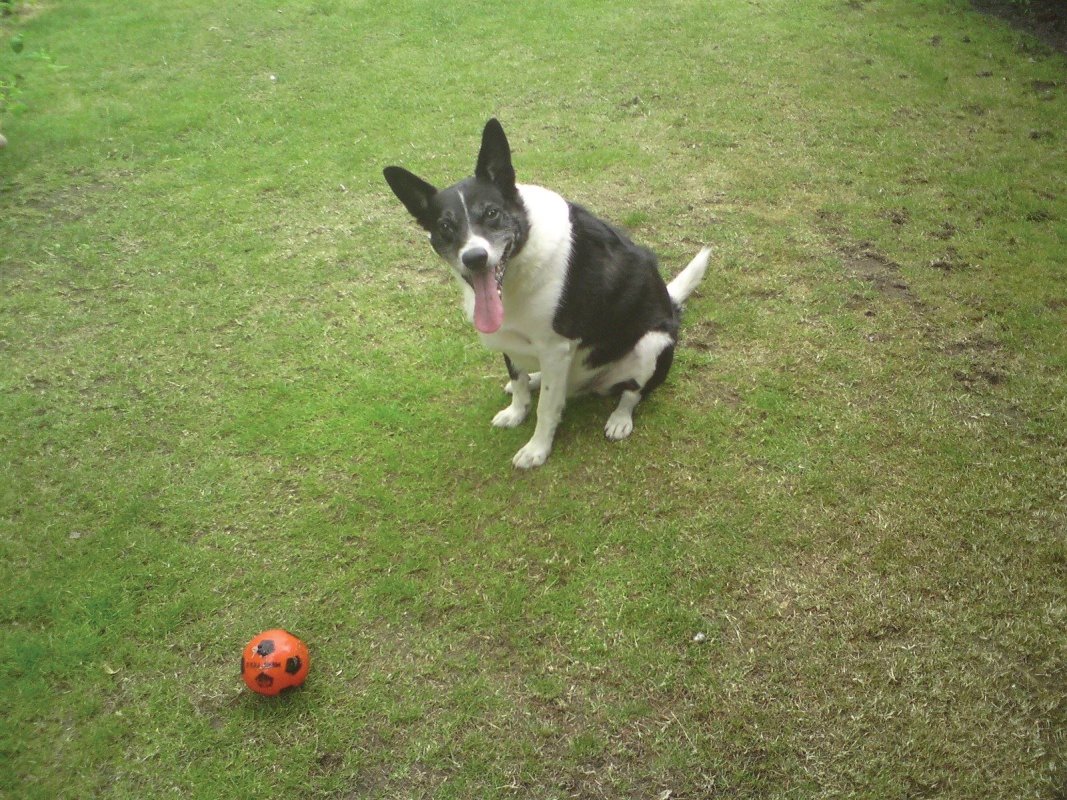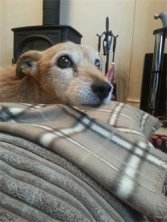 I'm sorry to start this months Newsletter with sad news but we never forget those who have been lucky enough to find their forever or foster family and unfortunately sweet little Hazel and handsome boy Emrys have both passed over Rainbow Bridge. These 2 lovely souls were loved  and cherished by Jeanette and Dave Hands (Hazel) and Reg Hoult (Emrys}. Hazel's story can be read from a link on the homepage on FDR's website, hopefully when Reg is feeling a little stronger, we can post a little more on Emrys. 
R.I.P Hazel & Emrys; thank you for letting us into your world xx
.......................
So whats new this month! ... New year, new walkers, new dogs and possible new staff!!!
Despite bad weather, shortage of money and energy, a new year brings possibilities and new beginnings.
Maybe the snow will bring the fresh start that is needed. Our aim is to re-home some of our sticky dogs and we hope people will take a new look at them and give them the chance they so deserve.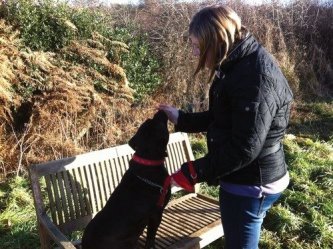 Tyler,
our big gentle staffie loves being out playing and walking. Give him a Kong full of meat and you'll not only be his best friend but probably won't hear a peep out of him for a long while. He'll happily sit next to you for hours and just 'be there'. He is so crafty, he instinctively knows when he is heading back to his kennel and starts sniffing and looking at the nearest bush or bench, then nonchalantly starts to edge his handler in the direction away from the kennel. It would be so great to get this boy a home and you would get a friend for life.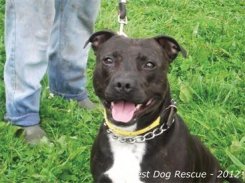 Ty
, gorgeous boy would play ball 
all
day if you let him. He can be strong on the lead but once he's had a good run he'll quite happily walk. He loves being out in the forest and equally he loves lying full length the way staffies do, on his back on your lap snoring.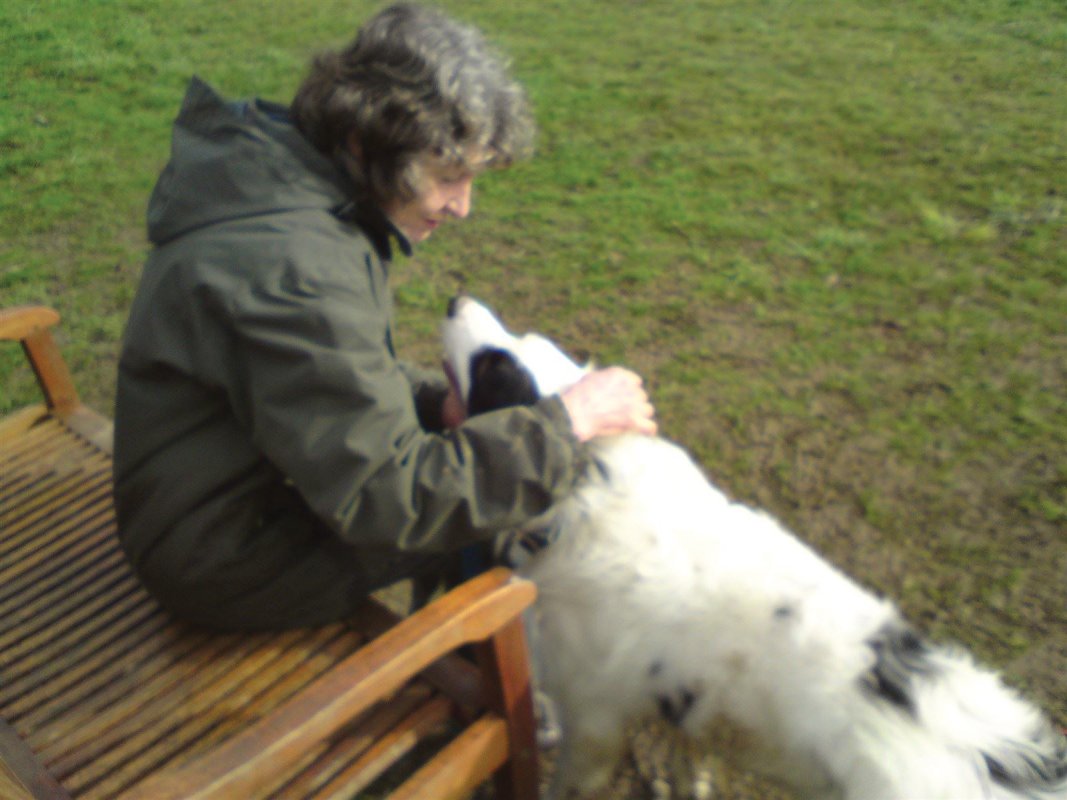 Tag,
has been very funny in the snow when we let him off on the big field, his favourite game is to chase the ball and I'm sure he does it on purpose, if you take your eye off him for a second, he runs off and hides and being white he's quite hard to spot. He usually does this with Alison !!!!
Well as January has come to a close, we are all relieved to see the back of the snow, hopefully February might see the last of the mud as well!!! We currently have 37 dogs at Green Gap Hotel and while not many are going out at the moment, (this is always a slow month after Christmas) we have had a few adoptions.  On the brighter side we are getting a few more inquiries and we have had some lovely dogs in. Lots of food, bedding and some toys have been donated which is wonderful and always appreciated so much. We are also  very grateful to our volunteers who managed to help in all capacities, despite the terrible weather. Looking forward to the spring, warmer weather, lighter nights.
Written by Karen Taylor (kennel staff)
Some of the lucky soul's who have found their forever homes during January are Raffa, Magic, Dolly, Pogo, Dele, Cleo, Sable, Deva and Tolly to name just a few, hopefully February will be even better!
The bulbs have started to pop their heads through around the grounds, looking forward to a dazzling display and all thanks to Wyreforest Parks, will post a picture when they're at their best.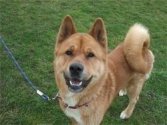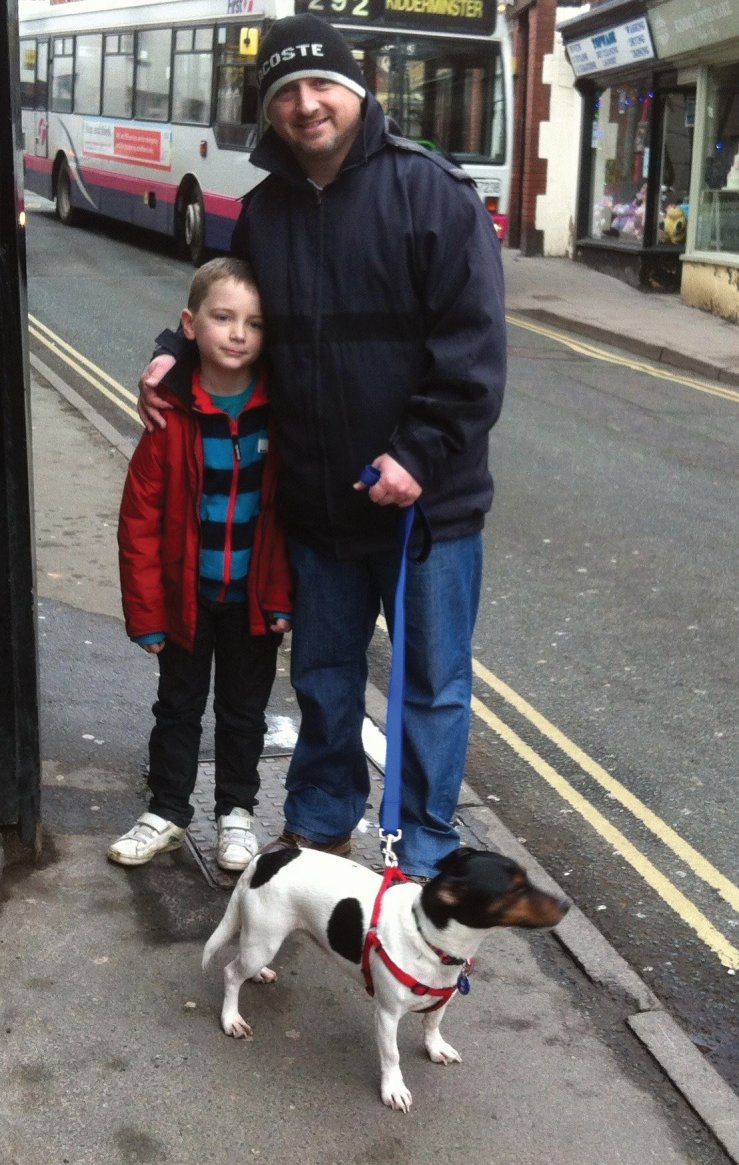 Well thats it for January my friends, look forward to seeing you again at the beginning of March, til then from all at FDR, including our 4 legged friends, keep well and keep safe x
                                                          July - December Newsletter!
                                                         "Merry Christmas Everyone!"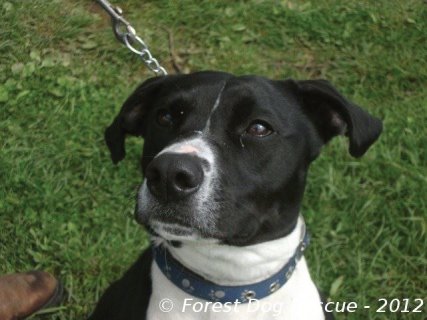 Well, it's Christmas Day, time flies by so fast, especially when there are so many dogs to care for! Days roll into weeks, weeks roll into to months, and before you know it you're back where you started! It's been a fantastic year for dogs who have come and gone. We've had some beautiful characters, some nervous little guys, and some who we've had to build back from nothing...but we've got them there, and ready for their forever family. Some boys and girls stay with us for a while, and when their time finally comes, it is always hard to see them go. To name a few are Milly, Gem, Ruby, Theo, Casper, Blue, Vinnie, Boycy, Chuck and so many more who we have all loved and miss dearly. Some we form such strong bonds with that they never truly leave.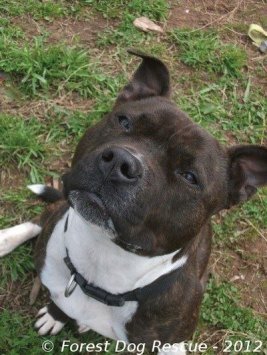 And so, as the year draws to a close, we have many new boys and girls at Green Gap Hotel, and although they are confused and frightened, the staff and ever appreciated volunteers and supporters will be there until they are back on their paws, in front of a warm fireplace and in a loving forever home. Thank you from dogs, like Jess and many others who without your help would not be able to find their forever homes, during 2012 alone FDR have rehomed
203
successfully, we think that is something to smile about don't you!  
It's been a difficult and testing year for more reasons than one, the weather caused many events to be cancelled and has stretched finances to almost breaking point. Nevertheless, through the kindness of devoted
supporters who continue to stand strong and have faith in the FDR Charity, some improvements can still be  made. 
Since the Spring, work has continued on the top block of kennels, slower than expected, but an end is near. The L A Andrews Trust provided us with a £10k grant towards this project, which has covered the major refurbishments, but we have had to break into our savings to enable completion.
The straypound contract with WFC brings income each month and the stray dogs will be housed in a separate block, enabling them to be assessed fully before being integrated with other dogs in our care.
Replacing kennel rooftops was another job which called for attention and of course, there's always the unexpected everyday problems which also have to be considered and prioritised where finances allow,  it is hard but it continues to become possible because of you, on behalf of those who can't speak for themselves, we are forever in your debt, many, many thank you's from all past and present dogs in our care.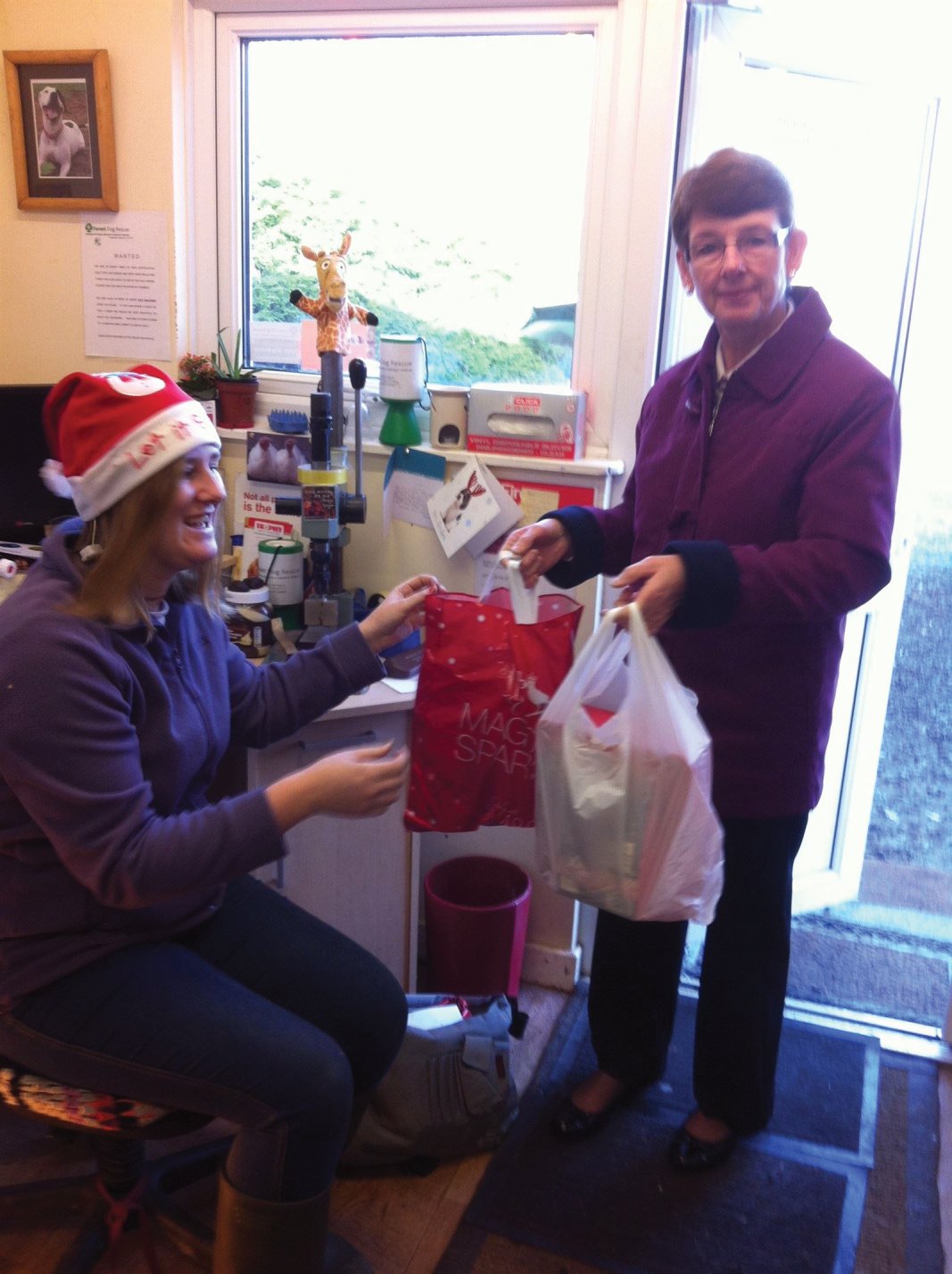 Also many thanks to people, (which there have been many) like Sandra who have not only bought extra treats for the boys and girls in FDR's care but have also so kindly filled the staffs/volunteers kitchen with lots and lots of Christmas goodies too!!! many many thanks to you all.

 

We look forward to seeing all who can make it on the 30th Dec for our last event of the year!

 

"The Christmas Sponsored Walk"!

 

Excellant way to walk off all that lovely Christmas food and enjoy good company, fresh air and beautiful woodland scenery in Wyre Forest, there will also be hot food and drinks available at the half way mark... promise no turkey ...or mince pies... plus (if you have had enough walking) a lift back to the starting point! For more details about the walk, please contact Maureen on 01299 266 722

 

It only leaves us to say, enjoy the remaining Christmas festivities, keep well and keep safe and see you in

 2013!

0

/