Shopping Cart
Your Cart is Empty
There was an error with PayPal
Click here to try again
Thank you for your business!
You should be receiving an order confirmation from Paypal shortly.
Exit Shopping Cart
Forest Dog Rescue News & Updates
Hello everyone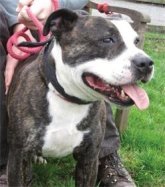 This month has been amazing for a couple of reasons, we have successfully re-homed 24 dogs; out of these lucky beauties were
Willow, Zeb, Rex and Tilly
. Each of these special four have been amongst the longest here and have their own short story to tell; we say short because most come with no previous history and those that do, usually have a sad tale to tell. For some in particular it's heartbreaking because their previous owners don't want to part with them but have no choice.
Zeb is such a happy lovable chappie and revels in the company of people; hence each time he was put back into his kennel he would call out almost constantly, he calls out no more: there is no need.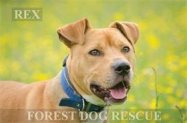 Rex
seems as though he has been here forever, he was only months old when he first arrived, excitable and very lively and when his family finally came along, you would have thought  they had known each other from day one, every dog re-homed is special but there are some even more special 
.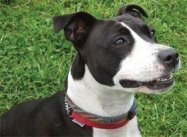 Then there was
Willow
, another soul who found being in kennels unbearable, she too cried out constantly. The amazing thing with Willow was when she first met her new family, straight away she was overjoyed and excitable, then a member of the same family approached her in a wheel chair, she went to him and gently laid her head on his lap! How wonderful is that, so much so she is going to be trained as an assistant dog to this gentleman.
Times like this are totally humbling and hopefully people will look on rescue dogs with more sincerity and realise they do have so much to offer, sometimes even more so if they have never known love and affection before.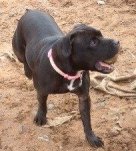 Tilly
was a girl who came to us absolutely petrified, tied to a post and just left there for anyone to take, such a terrifying thought, fortunately she was bought to us and with time and patience she started to trust again, she too is now in a loving family who will cherish her and finally give her the life she and many other truly deserve.  
Thank you to all who open their hearts to any animal in distress and for making that very important difference to their lives.
Moving on to FDR's half yearly magazine 'The Howler' went down really well and very welcome comments were voiced too, it was a great read and everyone who contributed towards it deserves a good pat on the back, including Veldonn Printers for all their kindness shown towards FDR, well done everyone and thank you.
All events during a sweltering July have proved very successful with plenty of fun along the way too, a big thank you to all who continue to support us to help those who can't help themselves J
A project we had in mind became reality when John Miller from Base Group Ltd  kindly donated a Portacabin completely free, to extend our tiny office!  Tony Smith from BlabyElectricals Ltd,Mark Garlick from  Syntec Systemsand David Field from JDF Associates Ltd all generously contributed along the way too.  We were completely speechless and that truly is saying something! Pictures to come later when we have all in place, (exciting isn't it!). We do consider FRD to be such a lucky Charity to have so much support out there and in payment, we will endeavour to continue our work to the very best of our ability and beyond, thank you all so much                     
That's it for now folk's , as usual if I've forgotten anything I promise to update you in the next Newsletter (which is more likely than not lol) -  til then keep well and stay safe, bye for now everyone. x
Hello everyone! Hope you are all well and survived the winter floods etc, what a mess they left behind. Fortunately the fields here at FDR are starting to dry out and hopefully will be dry enough for the 1st Car Boot of 2014!
Before we get started on the updates, please accept my apologies for not sending out a Newsletter for February...we had 27 little beauties find their wonderful forever homes and a very successful Auction, the rain had pretty much scuppered any plans for improvements at the kennels til now.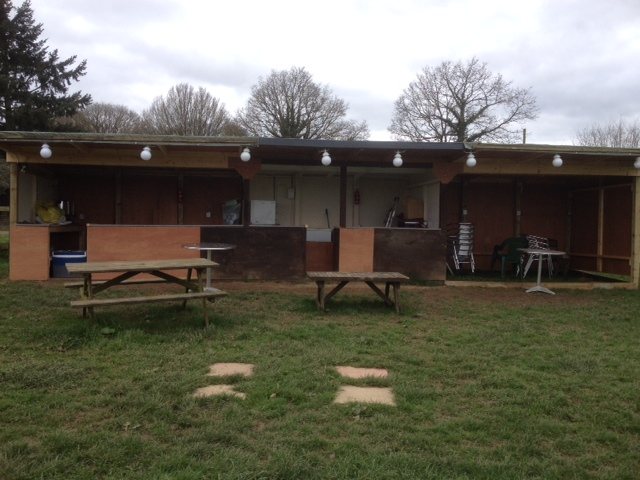 We are well on our way again now, an extension to the 'Buttie Bar' is almost completed, 3 phase electric is being installed as you read (this will be brilliant for any future plans to expand with new buildings etc plus things won't be going "blip followed by complete silence or darkness!") hahaha.
Oop's we've jumped too far forward so lets go back to February and FDR's amazing 'Auction' held at the 'Gainsborough Hotel', so well organised by Dave and Jeannette Hands (volunteers) and Wendy (FDR's Secretary). It was a very entertaining evening enjoyed by all, amusing auctioneer too and there was a comedian at half time, food and drinks available to purchase, bargains galore to be had, what more could you ask, so if you missed this one, keep an eye open for the next auction, great fun all round plus there was just over an amazing £2,000 raised, well done all!
Very satisfying month for 27 of our 4 legged friends and the money pot topped up nicely too, thank you all for caring and for your continued support.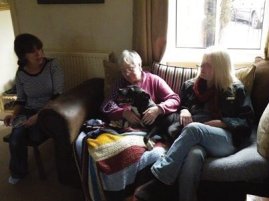 Ok back to March...34 dogs safely rehomed into loving families, old girl Bessie, Sheeba, Snowy and Misty  were amongst the lucky ones, such a good result and getting better by the month!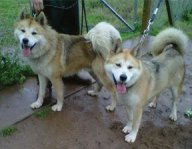 Plans are in the pipeline for even more improvements so will update those as and when they happen...exciting isn't it!
Gardens are starting to show signs of life, new plants and trees going in and fingers crossed the rabbits continue to dine elsewhere, bless em, they are welcome back when we need a little pruning but not just yet please lol.
Unfortunately Karen and Tim have left FDR to start a new chapter in their lives, we wish them both all the very best in their chosen paths of employment and thank them both for all they have contributed to FDR as a charity, plus the difference they have made to so many dogs lives during their time here.
We look forward to bringing you more updates in May on our near approaching Car Boot on April 6 and St Georges Day 26 April and lets see if we can rehome even more gorgeous souls in to loving, caring homes.
Til then, from all here at FDR, please take care and keep safe  everyone – bye for now x
December Newsletter 2013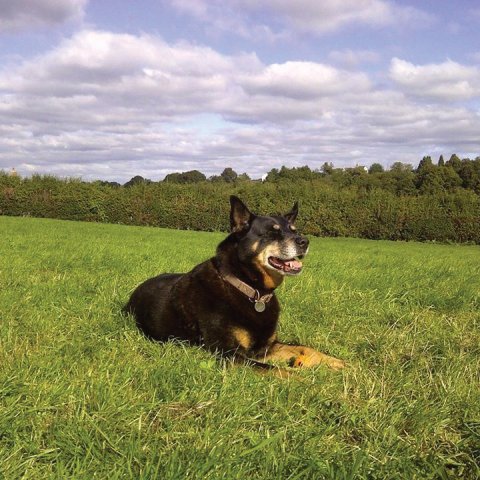 Hello everyone, please bear with us this month because we have to dedicate part of this month's Newsletter with sad news, we lost a very dear old friend this month.  Bandit (otherwise known as Bullseye) has crossed "Rainbow Bridge" to join all others who have walked the pathway before him. Bandit had been poorly, he did start to brighten up and everyone thought he was going to make it but unfortunately he didn't. This fella has been with FDR for 9 years and had a foster home waiting for him when he improved but sadly  he didn't get there, here's what a very close friend to Bandit has to say about him;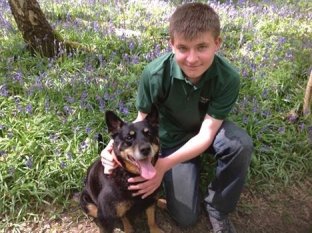 "Today I lost an amazing friend, who I will never forget. The first time I met "Bullseye" he barked at me, it sounded like aggression, later on as I got to know him, this barking wasn't aggression but fear! Fear from when his cruel previous owner had mistreated him all those years ago on a junk yard! From the first time I met him, I knew we were going to be the best of friends.I began to realise how soft and loyal this dog was and how intelligent he was! He was the first rescue dog I ever loved and probably the last. "Bullseye" has now gone but never forgotten. The suffering is now over boy! Every time I walk past that empty kennel from now on I will always think of you! You didn't have a great start in life but I'm so glad I got to meet you; I hope I made your life happier like you did mine! Goodnight Bullseye!     Tom Holford
From all at Forest Dog Rescue "Rest in Peace beautiful boy" x
___________________________________________________________________________________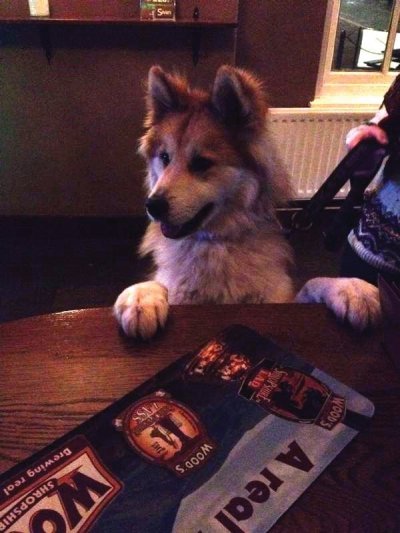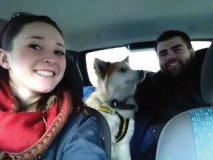 Happily many more lucky souls have found their forever families' during the December month but the one that really  stands out is "Archie" (Husky) he also found his new family after such a long time and now lives happily in apub! Archie was one of our long term dogs, he came in with Sheeba and both were very close. We hope Sheeba won't have to wait too long for her family to find her and she too can enjoy being back in a loving family. Meanwhile here are a few words and pictures from Archie's and his new family.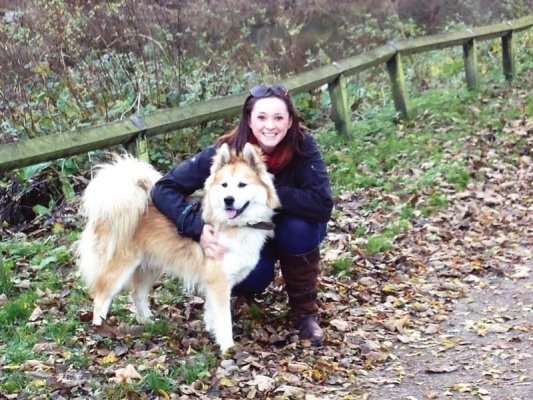 Hi everyone at Forest dog Rescue, Archie asked us to send this letter for him; he's missed you all so much and hopes you're all well.
"Hi everyone, its Archie here! I have SO much to tell you all already! I'm missing you all so much! It's been really strange moving into my new home but my new mum and dad are a lot of fun! There are pictures of me, mum and dad in my new car; I made sure I left all my fur in the back seat so everyone knows that's my space!
After my car journey we went out for a walk around my new town, there is so much to see and smell! We have been on lots of long walks since I came home –all the way to the next town and back! But I want to tell you about my new house, I live in a pub and there is loads of space for me to run around and explore! In my house I have my very own room with toys to play with and my very own bed! But the best part about my new home is…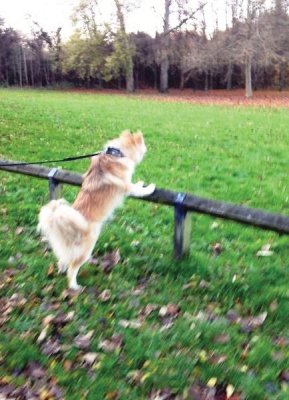 I DRINK FOR FREE!
I hope you are all ok back home and looking after Sheeba for me! I'll be writing again very soon! But now it's time for a well-earned snooze! Miss you all lots and lots!
Woofs and kisses,
Archie"

To say that Archie is the happiest one is probably an understatement, we are over the mood with him coming home, he has settled into our lives so well already and so many people have commented with how impressed they are with him lovely nature and temperament. His dog tag arrived today as well so now it really feels like he is part of the family! Both Jon and myself want to thank you all for this opportunity. he is such a loving and beautiful asset to our family and we know that that is down to all of you there and all the love and care that you have given him!
Thanks,
Kayleigh and Jon
FDR rehomed 236 dogs during 2013! That's 236 dogs in a safe and loving home and that's what its all about, lets hope 2014 is just as successful if not even better.
 Well that's all for 2013 folks, so bye for now, hope to see you at  FDR's  "Grand Charity Auction" February 6th at the Gainsborough Hotel, Kidderminster, Viewing 6pm - Auction commences 7.30, lots of fun to be had plus a popular local comedienne "Tim Green" entertaining all during the 15 min interval!
Take care and keep safe  Byeee x
"Happy New Year" to you all!
Hello Everyone!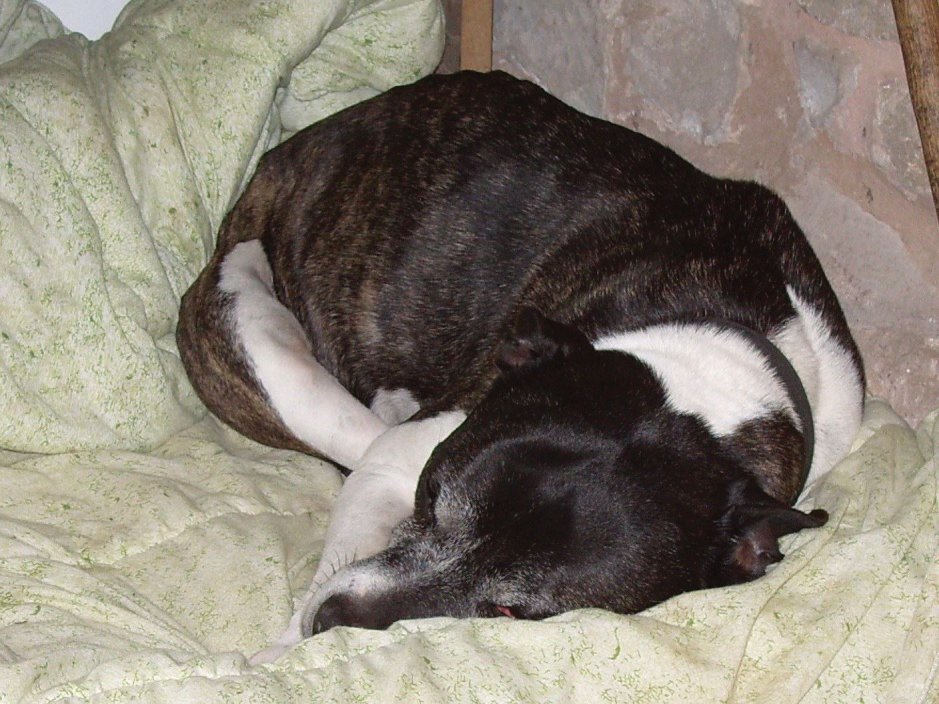 Great news
to start this month's Newsletter
- Seth
is finally by his very own fireside! This chap has waited years for this day to arrive and so have we, he has joined a lovely "Foster" family and is enjoying amultitude of new experiences - smells, sounds and wildlife.  Whereas Seth always seemed quite happy in kennels, sadly that isn't always the case, as we have mentioned before we do have those who just cannot cope and slowly go from bad to worse. Everything is done to help these poor souls but it would be lovely to have a few more "Foster" families who we could turn to as when things get so heartrendingly difficult. If you think you could help a dog who eventually starts to give up hope and would like to know more about fostering, please speak to Maureen on 01299 266 722 for more guidance on becoming a "Foster" family. It is so rewarding to know you have helped a sad soul finally reach his/her goal.
Enjoy your new life Seth, you've certainly earned it x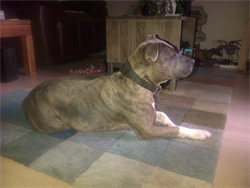 Through November we have re-homed 23 dogs safely into their new families and we have received many happy feedbacks already!
There was Duke, Logan, Max, Billy, Connor, Suzie, Penny, Alfie, Wizz, Oakley, Artie, Archie, Lennie, Sparky, Rascal, Dizzy, Zeena, Tia, Millie, Henry, Buddy, Sam and Zara! (think that's everyone, shout out if I've missed anyone! lol)
As much as we are looking forward to Christmas, we are also dreading it too. It's the time of year where the old get replaced with the new or what seemed a good idea at the time, doesn't seem so good after all the festivities have passed by.
The fear of not having enough kennel space or the staff to cope with the possibility of being full to bursting is very unsettling, no one wants to say no but there are times when we just have to and we have to deal with our emotions by setting them aside for now and doing the best we can for those who have made it through the gates, it's at the end of the day when the emotions start their roller coaster ride; 'if only' is what we all feel.
If you are considering a pet of any description, please do give it a great deal of thought, it could save you, them and us a lot of heartache, thank you.
Look out for the new page 'Items For Sale' coming soon on FDR's Web-site! Here's a few pictures of some items ready to go on.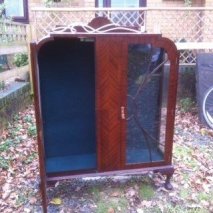 Oops, running out of space again my friends, it only leaves me room to say thank you so much for your continued support; you are all Santa's in your own right and we hope you will continue to believe in us too. Have a wonderful peaceful Christmas from all here at FDR and we'll see you in 2014!  Keep safe and remember to wear something bright or light when walking in the dark...and no that doesn't mean you can borrow Rudolph's nose! lol x
 "MERRY CHRISTMAS EVERYONE!"
October Newsletter 2013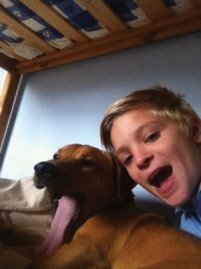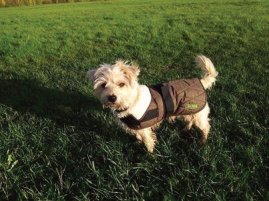 And we're away again, 16 dogs packed their bags to move into their new homes and all settling in so well too! 
Barely a look back and away went Sam, Max, Bruce, Lucy, Dan the little man, Geordie, Charlie, Sid, Savannah, Topsy, Trudy, Bluebell, Bobby, Beau, Archie, and Marnie!
And in no time, all those vacated kennels have guests again, we rarely wonder why any longer, there are always so many different reasons and though we'll never understand the "why" bit, one stroll round to the kennels and see those hopeful faces looking out at you, putting their trust solely in our hands, if they can do that and not give up, then why would we. Hang on in there my beauties, your turn next x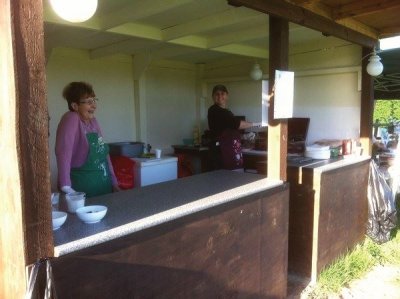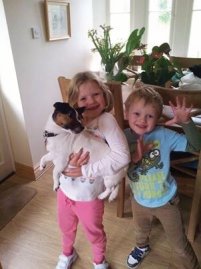 A little update on work going on in and around "Green Gap Hotel", the 2 way pulleys have now been put in place on each kennel where needed, this is for health and safety and should the need ever arise (hopefully never) to get our boys and girls out asap, this will save us valuable time plus allow us to still get to those who already take a little persuading to come through the hatch entrance. (tho I'm afraid the encouraging chat might fall a bit short my lovelies!) :)
Many thanks to Paul for all his paint work, 2 very happy ladies in the "Buttie Bar"! The Fencing and Gates to the top field have been raised making it possible to let the dogs run free and enjoy their time out even more so, again this is so beneficial when introducing a dog to a possible new family as they can experience the dog off lead too. Smiles all round! :)
Wheels are turning  on 3 Phase Electricity being installed, this will enable FDR to continue with any plans to build etc without worrying about blowing the fuses, good news in the kitchen too for the staff, bless them, they've been very tolerant.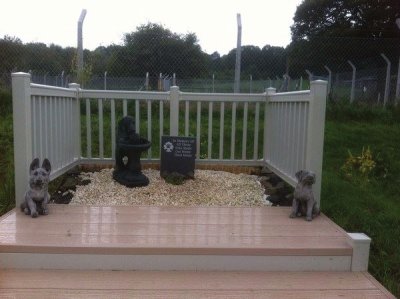 New guy in the "Memorial Garden", Pluto has joined Nico and  Hugo and no... 3 isn't a crowd lol  
A very kind lady named Pamela has moved home and donated all her Astro Turf, I thought Christmas had come early and couldn't get it down quick enough, fabulous time saver and looks good too, thank you so much Pamela, hope you and everyone else have settled well in to your new home. x  Thank goodness the rest of the grass has finally started to slow down, one or two more cuts and that'll be it til Spring, whoopee!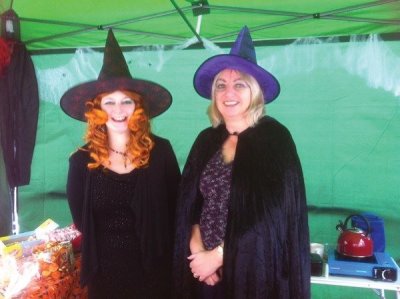 Just a very quick thank you to all for your support and donations to this project, we're almost there, just some wood and rope edging to save for now, this will seal it all in nicely and that will be it, sit back and watch it mature into a sight worth seeing hopefully. :)
All Events, tho slowing down now have still gone well for October, no cancellations anyway!  
Well best finish for this month my friends, enjoy the build up to Christmas, thank you all for your loyalty and continued support, please take care and keep safe during these darker evenings, speak you all again soon, bye for now x 
July/August Newsletter 2013
Hello everyone! Many apologies for a very late July but a very early August Newsletter!
My only excuse is we've been really busy with fundraising events, which have all gone astonishingly well (apart from one which I'll get back to later) then there's always work to be done here there and everywhere...  have I got you wiping your eyes on your sleeve yet?...if so, that me out of the dog house for now at least! lol you're far too kind x  
And so far this month (August) there's Sooty, Jess, Rex, Charlie,Rosie, Minnie, Bruno, Pippa (Sally) Ally, Priest, Blossom and Percy!
All are doing well and there's already some updates on FDR's Face-bookfor all to enjoy. Always a pleasure to get updates and see the happiness they have finally found and truly deserve.
Remembrance plaques can also be placed at a later date if anyone wishes to remember any who have crossed Rainbow Bridge, please ask Anne for details if required. 
Thank you for joining us once again and as always thank you so much for your continued support, see you again next month when we be able to chat about the success of FDR's "Annual Summer Fete"! , til then stay safe and keep well,bye for now x
    June Newsletter 2013
Hello everyone! I was only joking when I mentioned Christmas in the May Newsletter but guess what...Maureen (funding raising Trustee) is well on her way with her famous Doggie Christmas Crackers!!! She is falling short of kitchen rolls tho folks, so should you use kitchen roll at all, could you please save them for this very busy lady, thank you in advance.
Unfortunately Michael (new kennel manager) decided his heart lay elsewhere, which ever path you take in life Michael, we wish you well and hope you find your vocation soon!

Sadly this month, we said goodbye to 12 year old Vinnie, one of FDR's grand lads who has been in foster with Maureen for 8 years, he put up a brave battle but finally lost his fight with cancer. Maureen took Vinnie under her wing when he first came into FDR's care; this poor lad had endured such a horrible life beforehand and hated everything, possibly including himself too. It took 3 years of dedication, lots of love and patience to turn this boy around, so much so, if anyone else joined Maureen's family who was nervous and needed a confidence builder, Vinnie was the boy to do it, he was an amazing dog in the right hands, such a sad loss.
'Run free with your friends Vinnie, as with all who have left us in the past, you have left this life but you're in our hearts forever lad x'      


For all who continue to look for the happy life which Vinnie finally found, 2 of the lucky dogs for this month have been 2 of our long term boys, Zippy and Harley Marley!!! We had written about 3 of our long term girls and boys in FDR's twice yearly magazine'The Howler' and on the very day we went print, these 2 lucky boys had finally found their forever families! Fantastic!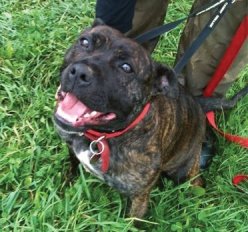 Zia is still looking for hers but don't give up girlie, they're out there somewhere, we'll get you there.

Other lucky souls who are now safe in their new families are Pearl, Crumble, Buster (now Bertie), Stella, Hector, Charlie, Harvey and  last but not least Tolly! That makes another 10 souls safe.
To quickly bring you up to date with activities at the kennels, the Top kennels are completely finished (always a few weaning problems) and there are changes in the pipeline for the top play area too.  

The Charity's events are all continuing to do well, Pauline and Ken's Coffee Morning was a great success, as was The Police Fun Day and Dog Show at Tenbury Wells, not enough rain to stop play so far and it looks like a glorious July too, fingers crossed.
Even more dogs are enjoying the freedom in the fields with the staff on their lunch break; Priest, Archie and Sheeba are also joining in the fun too,so rewarding to see these beauties living a normal life for a short time at least, hope their new families aren't too far away now.
Hanging baskets are looking fabulous, many thanks to Linda for donating 2 making it 8 in total and many, many thanks to Sarah and Wendy for taking on the task of watering all when I'm not there! xx And the rabbits have finally found another restaurant so plants are starting the recovery process, hope it works out as well as last year, bless the furry bundles!
News on the 'Memorial Garden' hopefully coming up next month 
Thank you for joining us once again and as always thank you so much for your continued support, see you again next month, til then stay safe and keep well, bye for now x
April Newsletter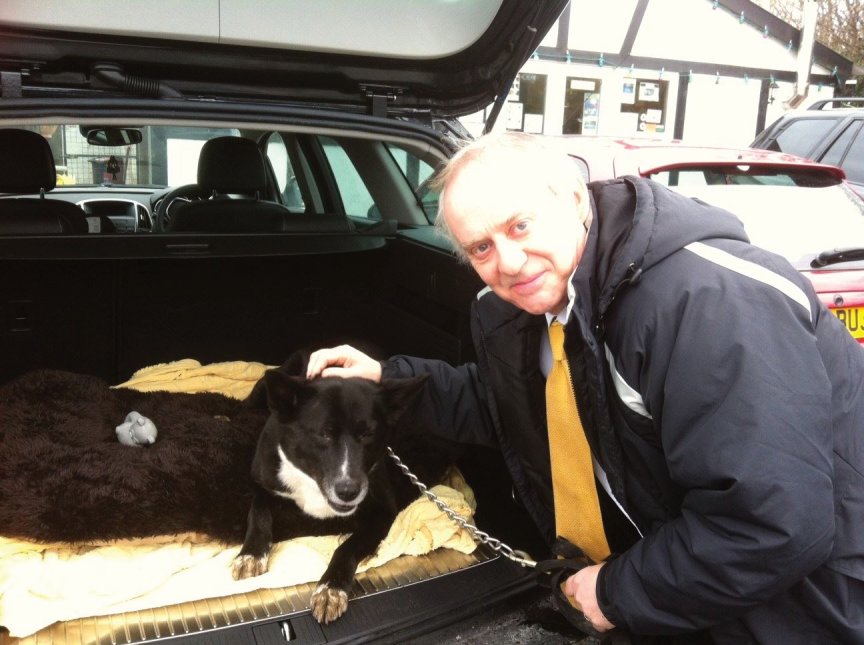 April started off really well! We had our first Car Boot at Green Gap, all the dogs enjoyed the extra company on a cool but sunny day.
Jessie Jay got herself noticed and was rehomed within no time, this was really exciting for all at Green Gap because Jessie Jay was one of our long stayers, she has been so patient and finally it was her turn to say goodbye and live the life they all so deserve.
Beau, Hero and Buster also joined their forever families and have settled in really well, which has got to be a little scary for any dog who has to start all over again. They try so hard to please and to not put a foot wrong, I can't imagine how strange and maybe a little lost and confused they must feel for a few days and then finally start to relax, feel safe and finally realise they are at home at last, their trust is so humbling.


All the other April Events went down a treat, the Bag packs at the Co-op and Asda were fun and very entertaining, the sun shone down on us St George's Day and finally the Spring Sponsored Walk was a great success even though the weather wasn't very kind!
Spring did finally arrive during part of April and it gave a very welcome break for the volunteers and staff at the kennels, at last the fields have started to dry out and even the dogs seem to have that special spring smile while walking in the welcome sunshine. The grounds are starting to show colour in FDR's new gardens  and Sarah has brightened up the area around the kennels with all her gorgeous colourful tubs so everything in the garden is coming up roses, long may it continue!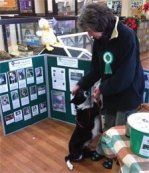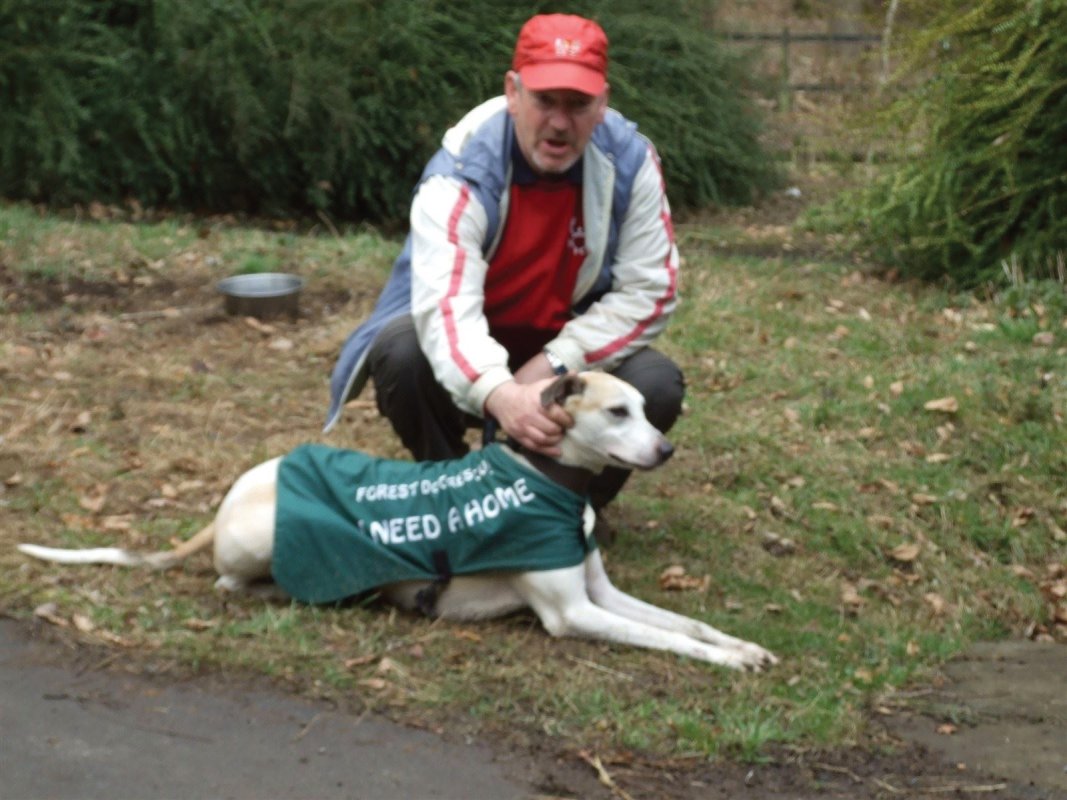 Well that's it for this month, short and sweet for April I know but I'm sure May will be a much busier month to report back on, so please enjoy May yourselves and we'll catch up soon, bye for now. x 
March Newsletter!
Blimey, March has come and gone already and no one can believe we're heading for spring, it's still so cold! This hasn't stopped our wonderful volunteers though; they continue to come to help walk our boys and girls regardless, plus wash, clean and of course bring rays of sunshine with their wonderful warm smiles and words of encouragement, thank you one and all, you truly are amazing. x
We have a new member of Staff, welcome aboard Alan; we hope you will be very happy here with all at FDR...please meet Baggie! lol only kiddin, though I'm sure you'll soon become good friends as Baggie does seem to be adding more and more to his popularity list, bless him.
Now to catch up with those who have left and settled into their new forever families, to my knowledge (and I'm sure someone will correct me soon enough if I've got it wrong) 16 lucky lovelies have gathered their belongings and with an emotional goodbye, jumped into the waiting cars and barely looked back;  we wish all the following the happiness they so deserve; Benson, Bradley, Jake, baby Buster, Ronnie, Bruce, Lucy, Sasha, Blue, Dave, Peppa, Jasmine, Buddy, Hattie and 2 of our longest residents, Harley and Jessie Jay!!!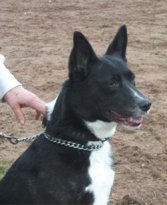 Jessie Jay went on a few days trail to see if she and the family cat would bond and her new family have said if all goes well, she won't be coming back; latest update is she is doing reeeeally well and no one has seen her sneaking back so fingers crossed Jesse, keep up the good work!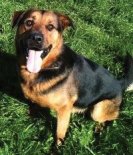 Harley won his new family over one day when he was out playing, its as simple as that! The lad has waited so long but it just goes to show, never give up because we won't, we know there is a home out there for almost everyone here and no matter how long it takes, we will find you.  
Be happy everyone! x
............................................
Fun from Karen Taylor
 Why do you never have a video camera when you need one??? Picture this, deep snow as far as you can see Tim running (or trying to!!!) chased by one very large playful BAGGIE! Both had fun, I had visions of Baggie jumping and landing on Tim's back and one very squashed Tim!!! Phew, both were ok, very cold and very worn out, lol. 

Fun days with lots lovely walkers, car wheels spinning in the snow or being dug out, everyone helping, wonderful team spirit. Nuggett came to visit and is doing GREAT yeah!!!!! Thank you Nugget's new owners and good boy Nugget ( he's found the log burner!!!!)
Thank you for deliveries of Chappie. Keeper came back today from his Op and has a suite of rooms in our recovery unit. Nice duvet with matching pillows and personal assistants. Needs quiet and rest and is doing well, oh,and mustn't forget he likes his tummy rubs(he's is looking forward to visit from his favourite nurse Lisa) xxx
Thank you Karen
.......................................
All but the essentials have come to a bit of stand still while the weather stays so bitterly cold, hopefully April will offer warmer days, flowers will bloom, work can continue and dogs and walkers can enjoy dry and warmer walks!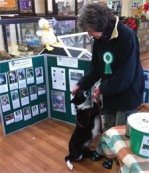 First 2 fundraising events for 2013 have gone really well, raising
£130.25
with a Tin shake at Pets at Home and
£560.30
with a very successful Bag pack at the Co-op in Stourport.
We and our precious 4 legged friends have such wonderful friends out there and we thank you all from the bottom of our hearts, long may it continue! 
Events for April are as follows;
12th/13th Friday/Saturday - Bag Pack, Asda Kidderminster
14th Sunday - Spring Sponsored Walk
20th Saturday - St Georges Day, Bewdley
Look forward to seeing you there! 
Well friends of FDR, time to close for this month
Thank you for taking the time to read our monthly updates 
We hope you enjoy reading them as much as we enjoy writing them
 Stay well, keep safe and see you all again soon, bye for now x
FEBRUARY'S NEWSLETTER 2013!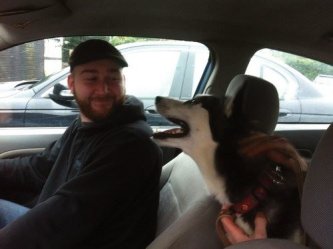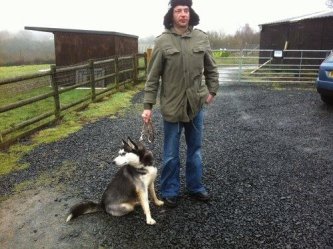 Hello everyone - It may have been a miserable muddy month but we've had lots of rays of sunshine with our super dogs and walkers. Bella left after several photo shoots in which she posed like a true prima donna. Good luck girlie we know you will
be spoiled rotten. What we particularly liked about Bella going, was the look back
over the fields as if wishing all her friends good luck, while they patiently wait for their forever families to find them too. Devlin, Billy, Mickey, Harvey, Lassie,Sally, Minx, and Leo have all found their forever homes too!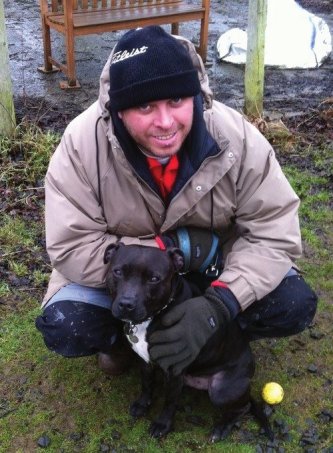 Then it was Ty's turn, he went for his cat test, plus  his home check where he wasted no time at all making himself quite at home on the sofa. He soon followed up with a wonderful day in the forest, plus some time at home with Laura and family, then went to stay for a week over half term holidays and never looked back!  But while he was waiting for all that to happen, he requested a TV for his kennel and thought a small sofa wouldn't go amiss too!  Green Gap Hotel will need to upgrade!!!!! Haich has pulled some faces, he truly hates the rain and would like an ensuite added onto his kennel to save getting wet...think Alison is going to be busy! Drying the dogs has been fun, some love being rubbed down, others think it's a cue for a wrestling match or tug of war and there are the certain few; i.e. Baggy and Shep being 2 of them, look as if to say; " I dare you!" Hmm!!!! Someday maybe but not just yet hey guys! lol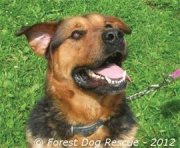 The footballs have caused a riot in the play-area this month (in a good way) One day Big Harley got a whiff of his evening dinner and was so excited playing, he didn't know what to do for the best! He wasn't about to let the ball go, so Karen had to squeeze the lead over the football and his head (not easy) and gallop back for dinner!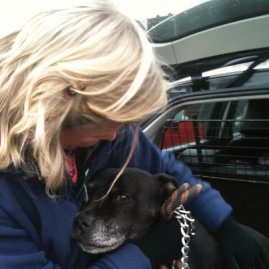 We had a visit from one of our great lads from the past, Bud (formerly Silas!) he popped into say hello while his mum walked some of FDR's boys and girls, it was great to see him, and his mum of course! lol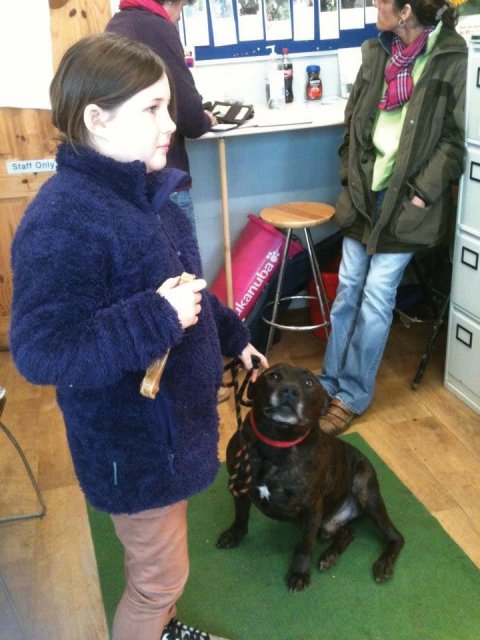 And finally FDR's oldboy Tyler has been re-homed! His new family instantly fell in love with him and that completed the month for us, not many older dogs get to find their final forever home but this fella did and FDR couldn't be happier, he amongst others have been champions to look after and they have so been patient, we could learn so much if only we took the time.

 

For everyone who managed to stay upright and help to walk our dogs this month, a big thank you. We are all dreaming of hot dry days which we hope are not too far away now; failing that we need a carpenter to build us an ark and quick!

 

       See you all again next month with more great updates, until then take care and keep safe x

 

Contributions  by

 

Karen Taylor – Emma Astley – Anne Jenkins                                                

0

/